AM-Tank
Regular price
Sale price
$1,349.00
Unit price
per
Sale
Sold out
**Back in stock!**
Say goodbye to jerry cans and hello to convenience! Refuel your off-road equipment from your truck or centralized location on your site. A great tank system at a great price! Designed, engineered, and manufactured in Italy and ships from US-based warehouse. Don't be fooled by cheap Chinese knock-offs! Compare the difference in the product photos. Looking for a tank with meter, battery-power, and other premium features? Check out our AM-Tank 116 PREMIUM Diesel Tank instead!
*Free LTL Freight to the Lower 48* Please allow 5-10 days for delivery.
AM-TANK 116 Portable 116-gallon tanks are manufactured in high density linear roto-molded polyethylene for the safe and reliable transport and supply of Diesel. Compact, light, easy to move, AM-TANK 116 is an advanced and innovative solution to load on the pick up and fill machines directly on-site. Tanks are equipped with: 2" filling plug equipped with three-effects (pressure/de-pressure/overturning) air vent device. Integrated forklift pockets (to lift when full). Integrated handles (to lift when empty). Integrated recesses for securing with ratchet lashing straps during transport. Integrated covering lid to provide protection against bad weather conditions, UV rays and equipped with lockable draw latches. Suction net filter to stop and separate impurities. Fuel level indicator.
Tanks are equipped with:
2" filling plug equipped with three-effects (pressure/de-pressure/overturning) air vent device
Integrated forklift pockets (to lift when full)
Integrated handles (to lift when empty)
Integrated recesses for securing with ratchet lashing straps during transport
Integrated covering lid to provide protection against bad weather conditions, UV rays and equipped with lockable draw latches
Suction net filter to stop and separate impurities
Fuel level indicator
12 month manufacturer warranty

Fuel Transfer Unit:
12 GPM Diesel DC Transfer Pump (12V, 300 Watt, 22 Amp, Duty Cycle: 30 minutes on/off, 2900 RPM, ON/OFF switch, IP55 rated)
13 ft. Cable with clamps
13 ft. of flexible dispensing hose
A60 Auto-nozzle
OPTIONAL AM-Filter inline filter assembly kit w/ 5 micron impurity and 10 micron water separation filter. (select "With Filter Kit" option if desired and add to cart)

Features:
• Nominal capacity: 116 gal [440 lt]
• Tank total length: 47,2 in [120 cm]
• Tank total width: 31,5 in [80 cm]
• Tank total height: 30,9 in [78,5 cm]
• Tank total weight**: 114 lbs [52 kg]
**(including fuel unit and accessories)
Share
View full details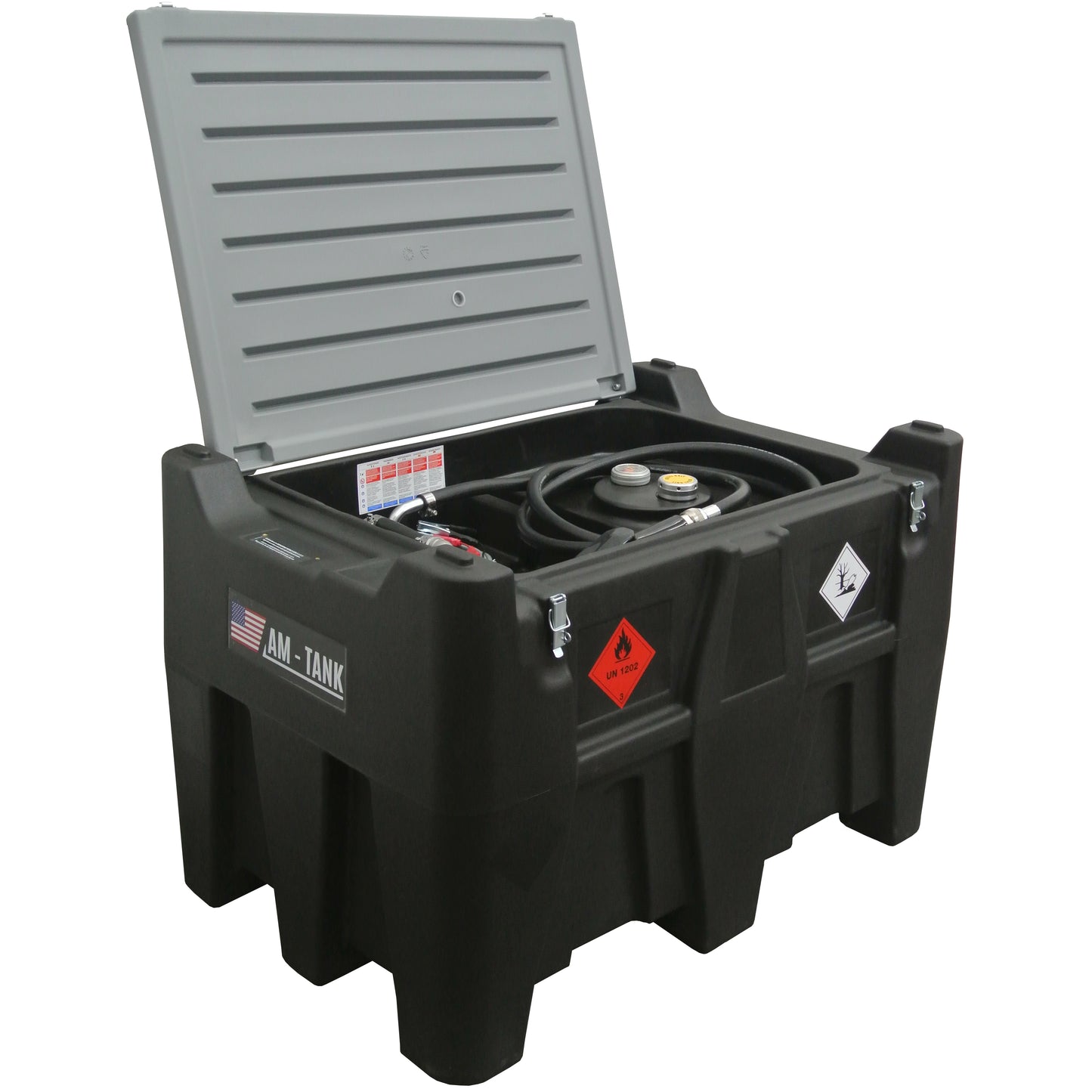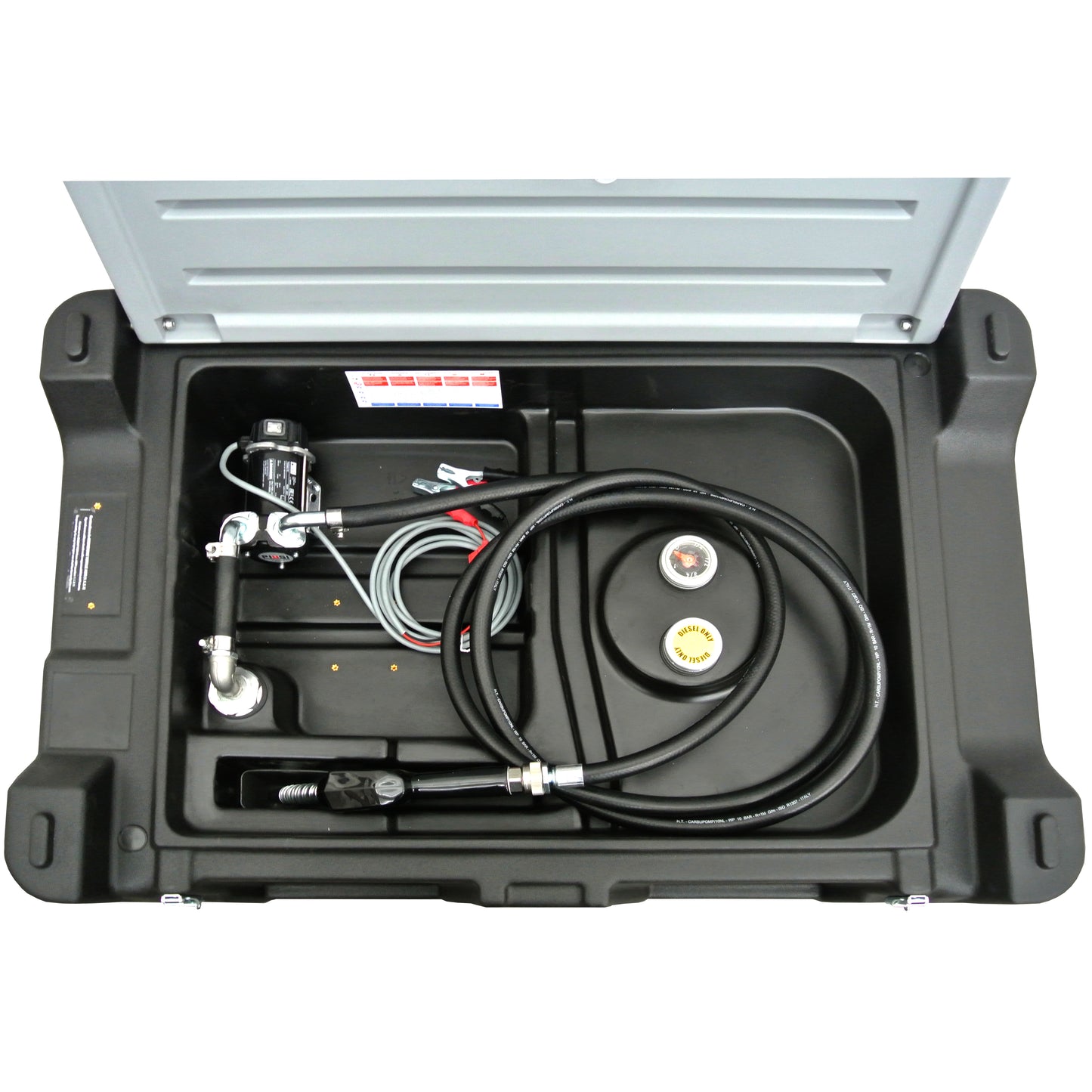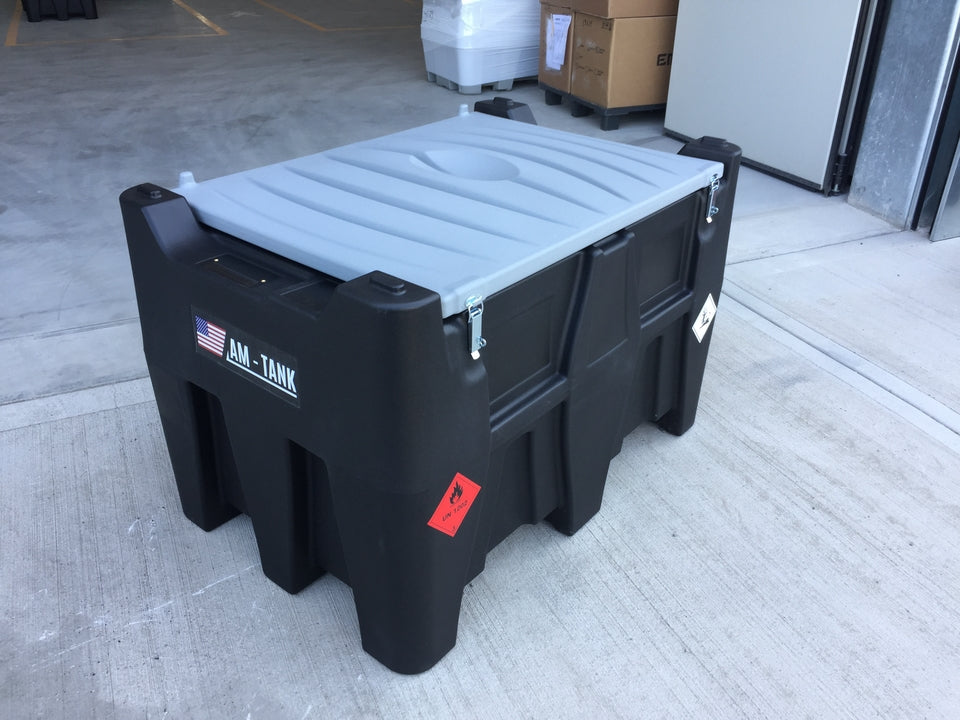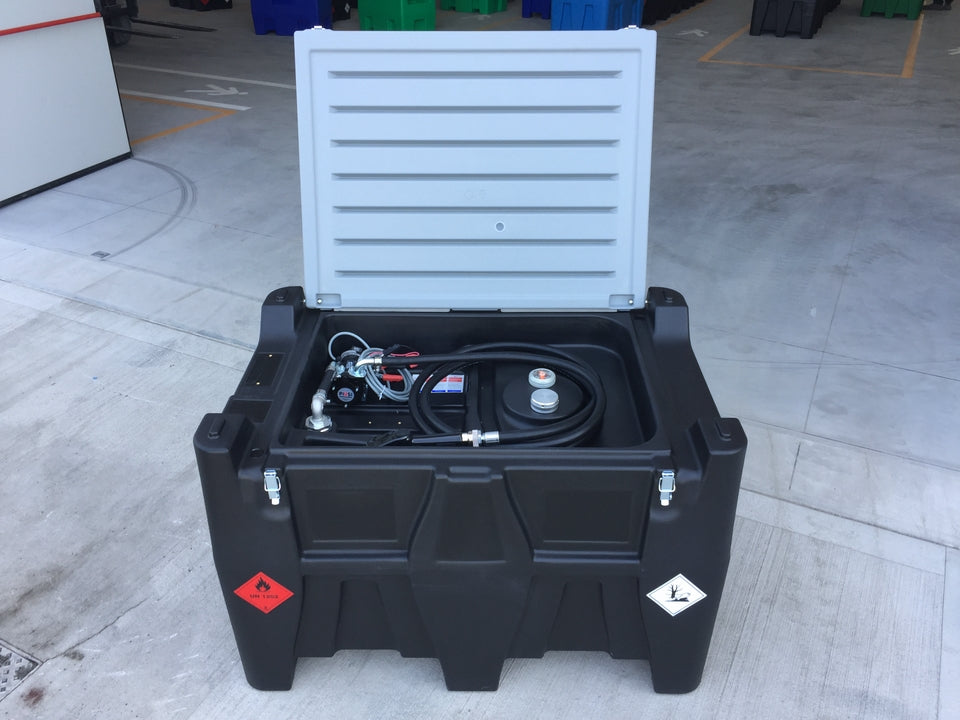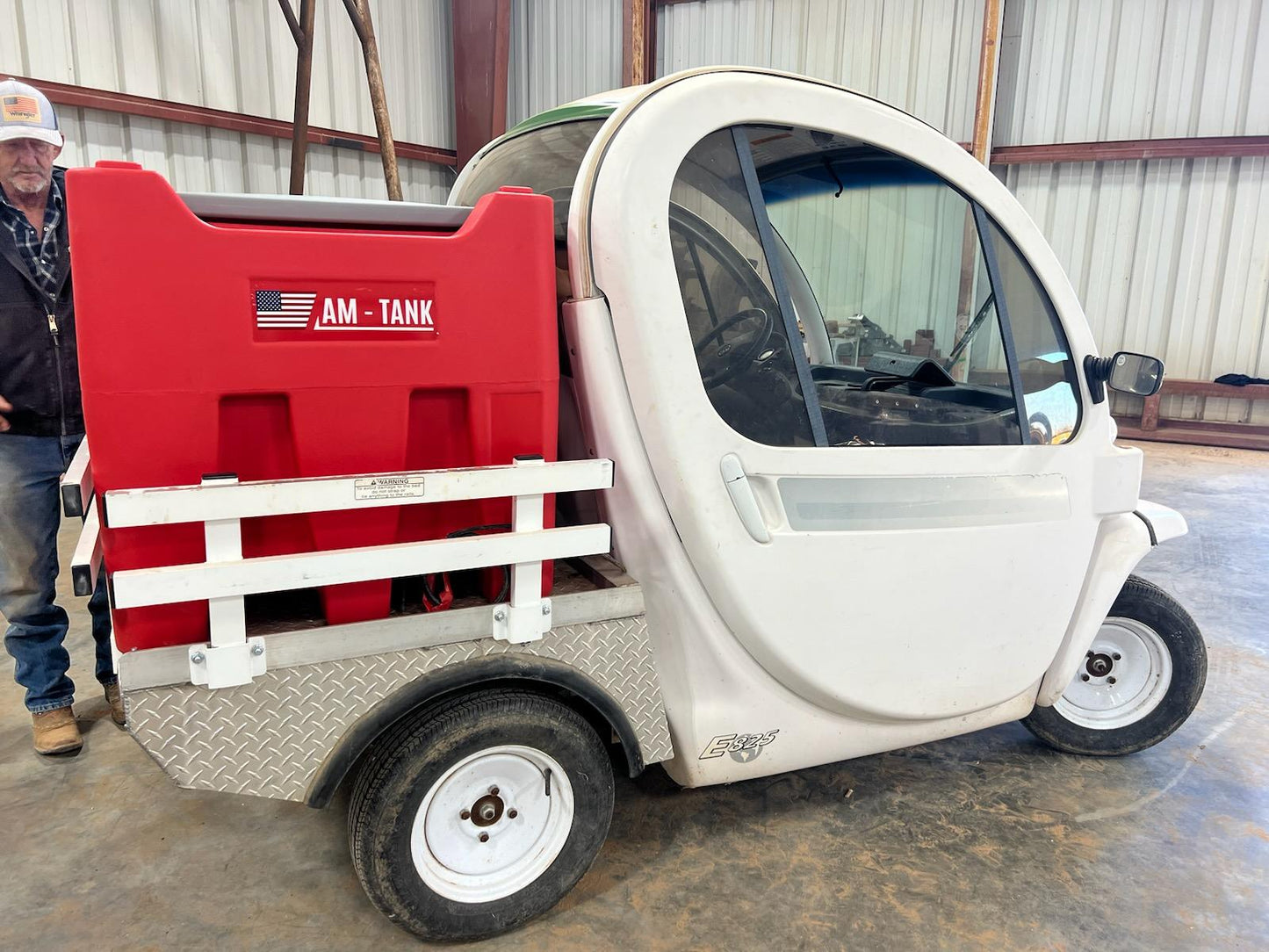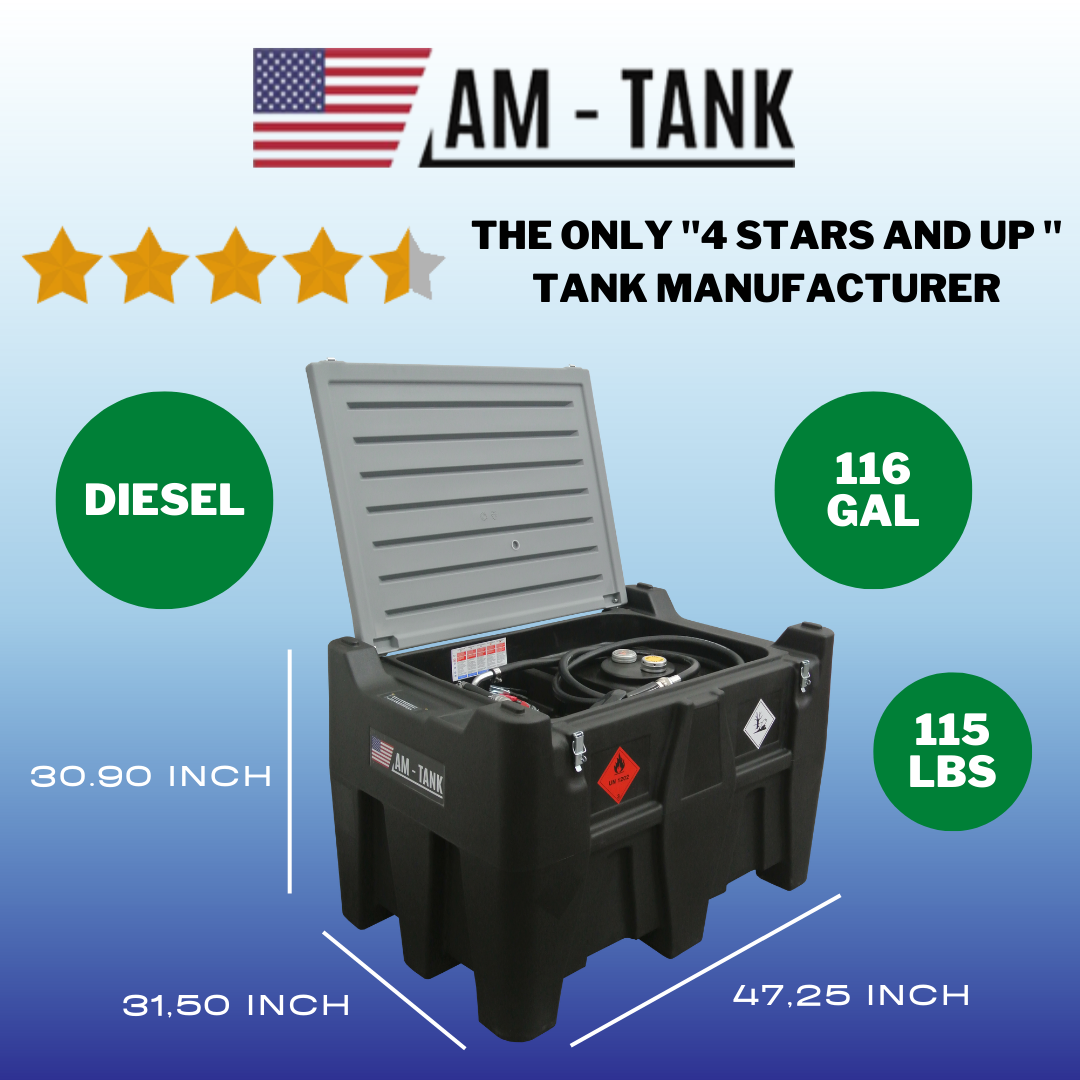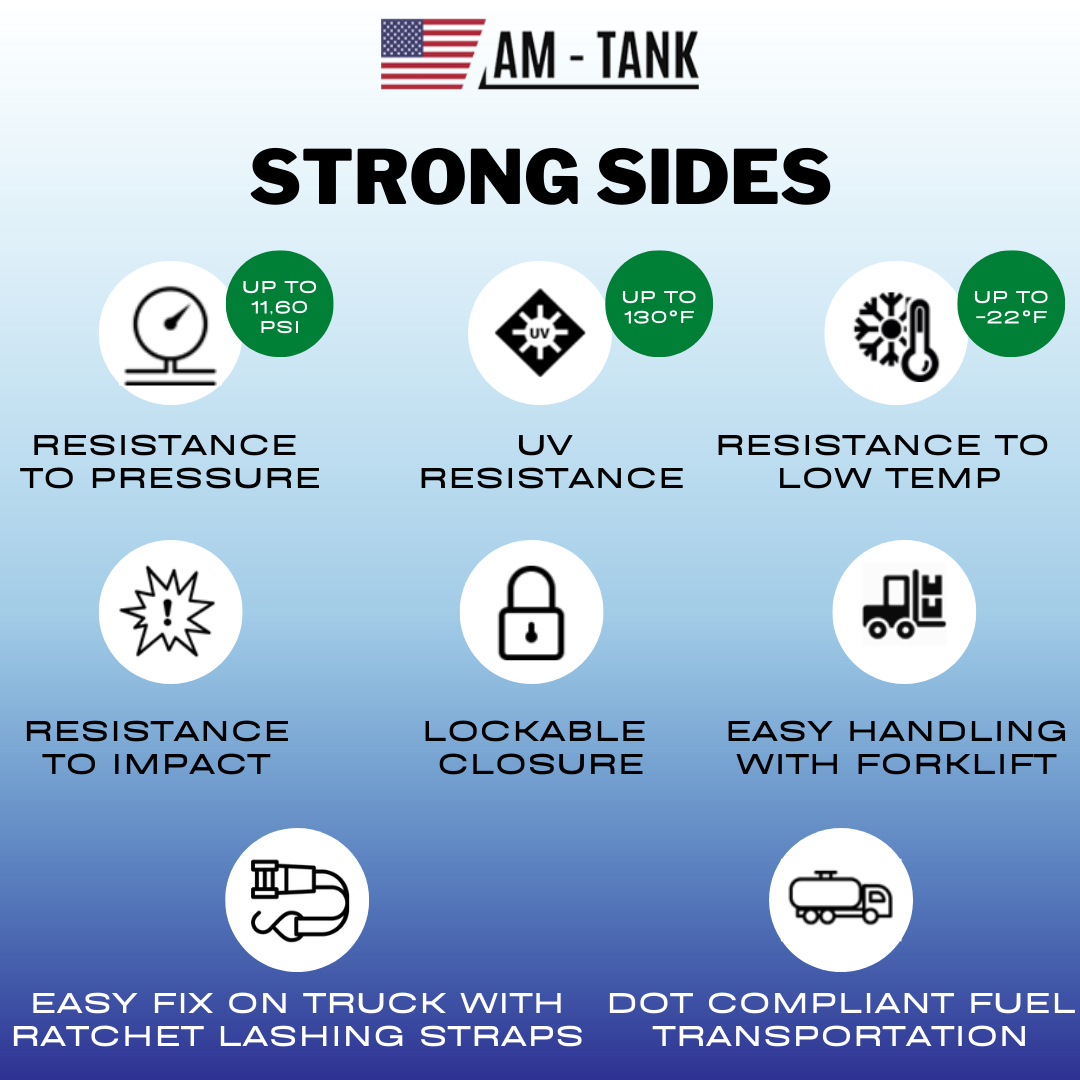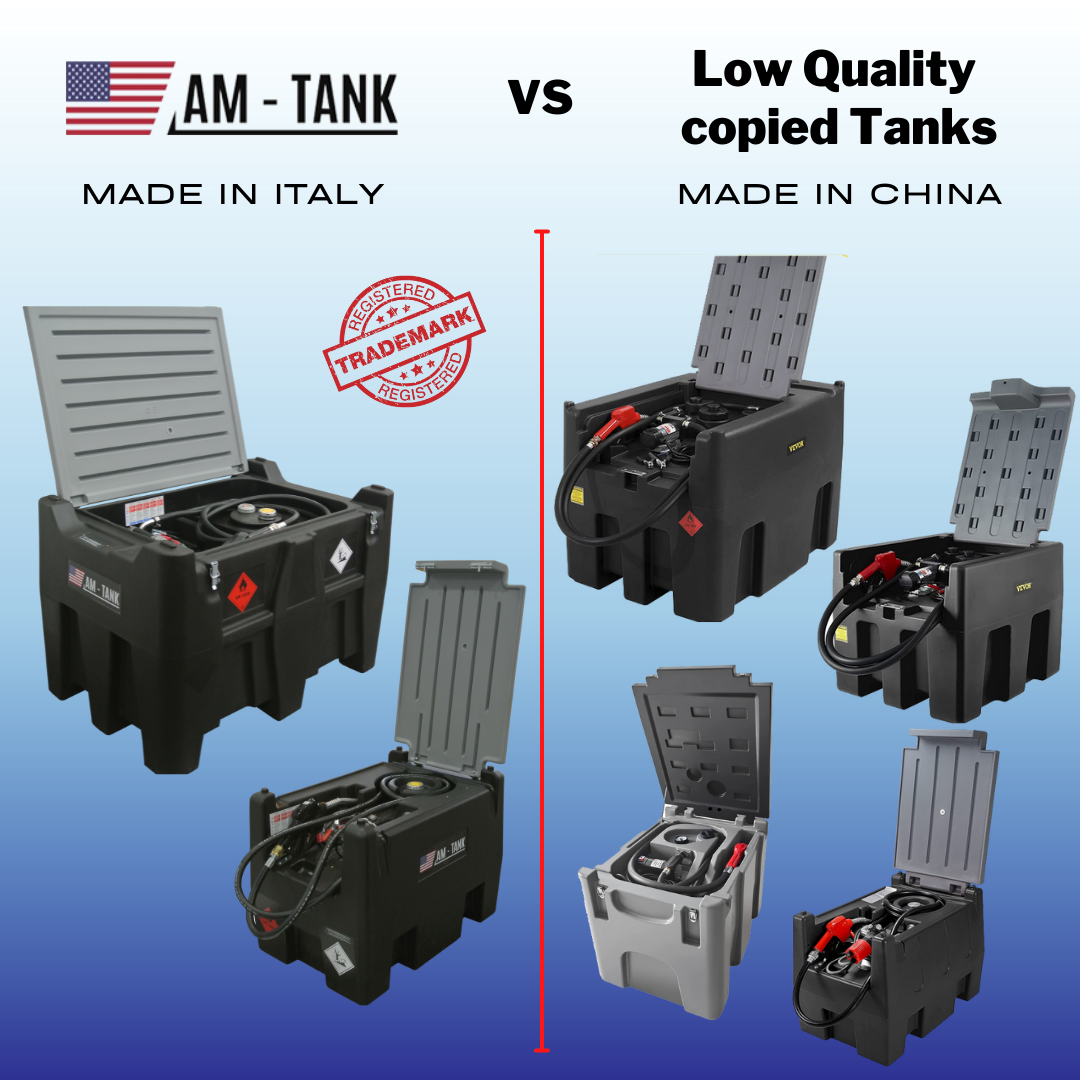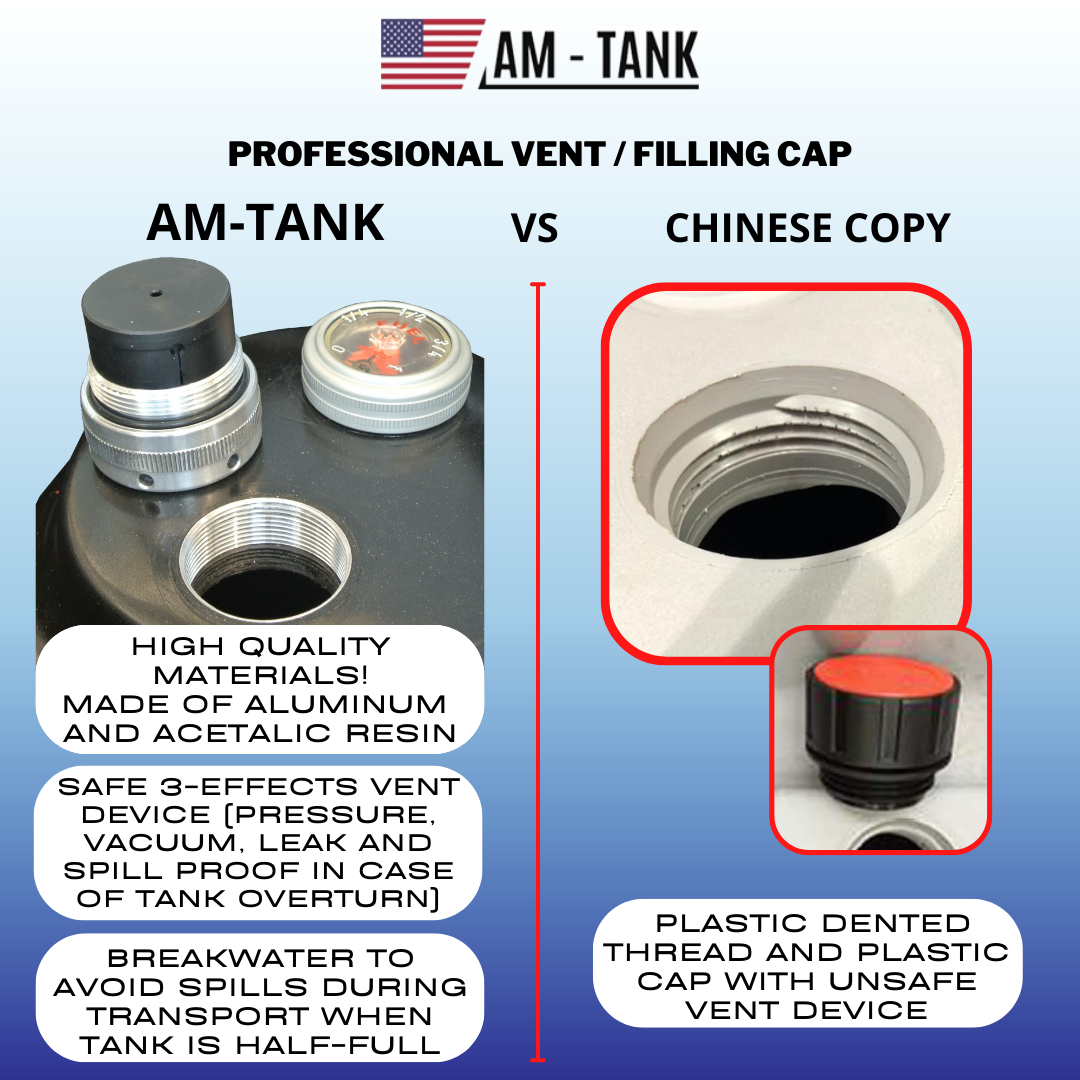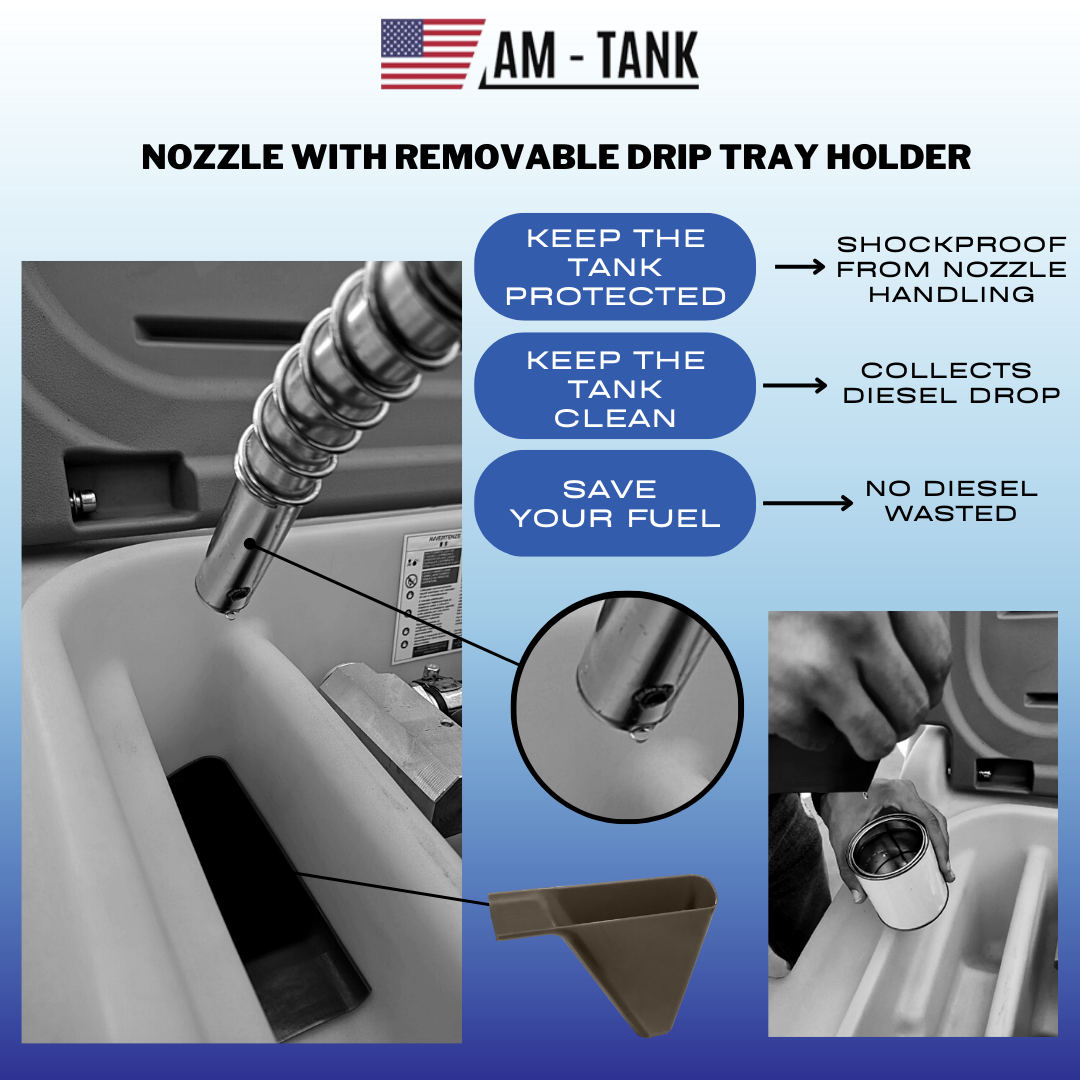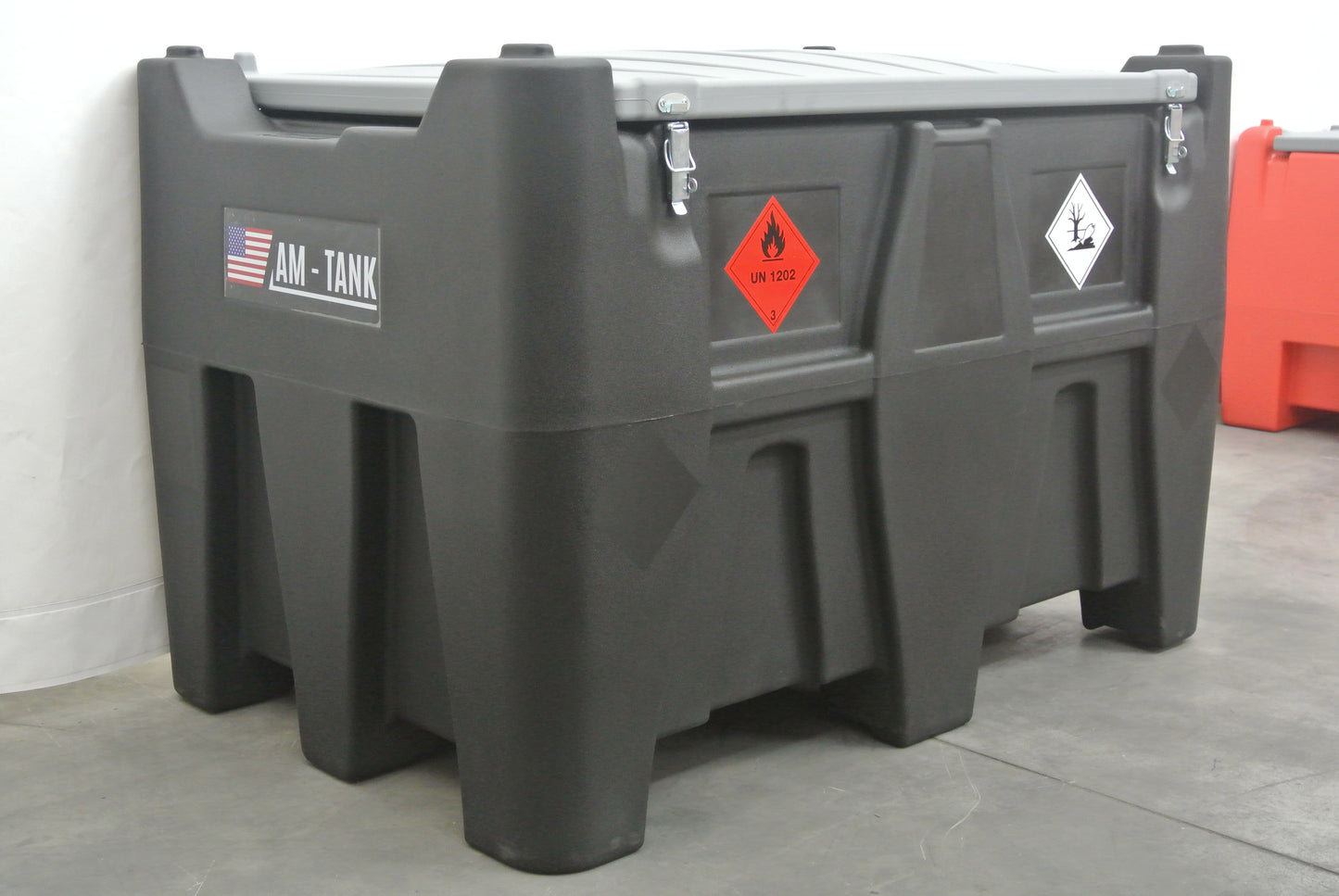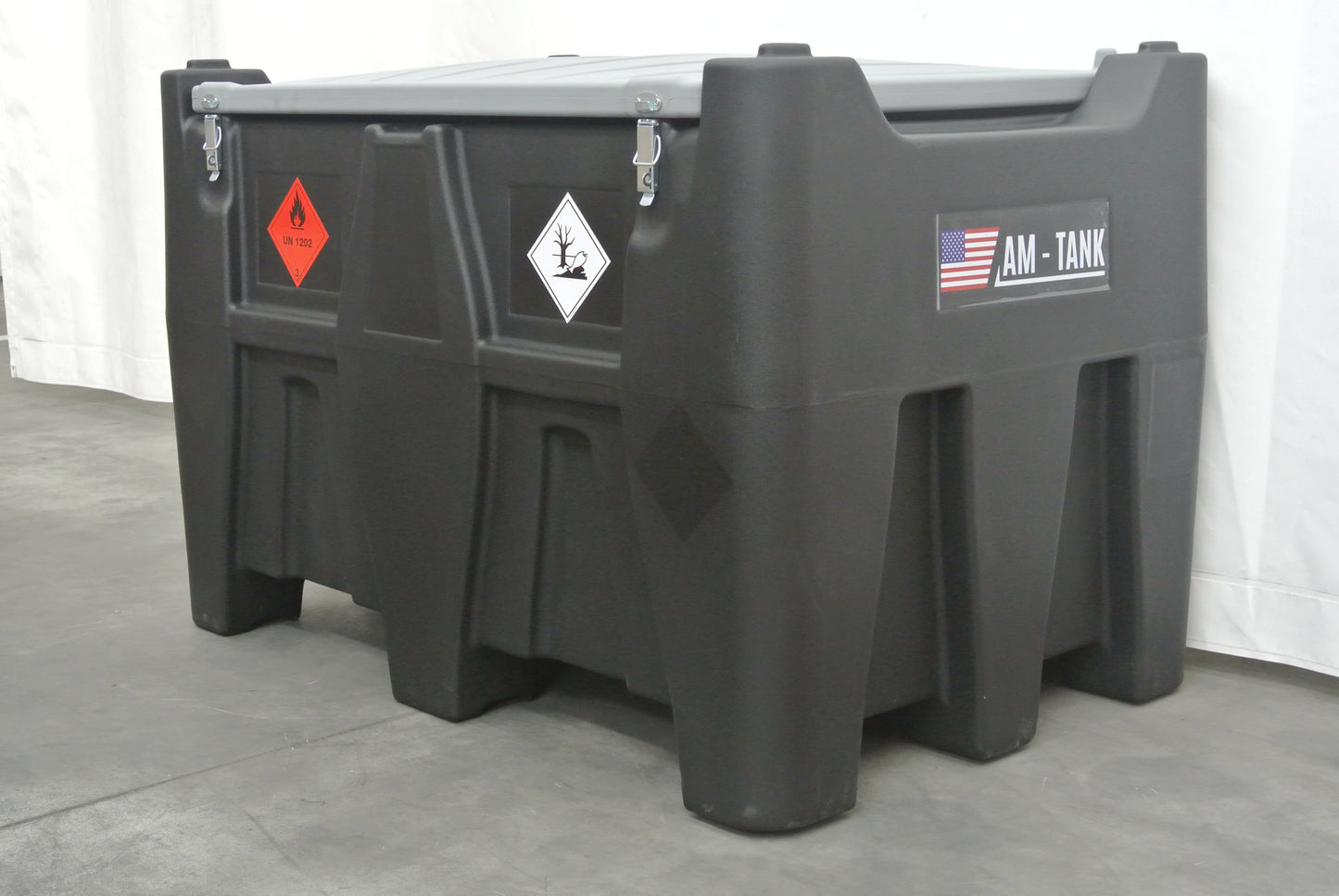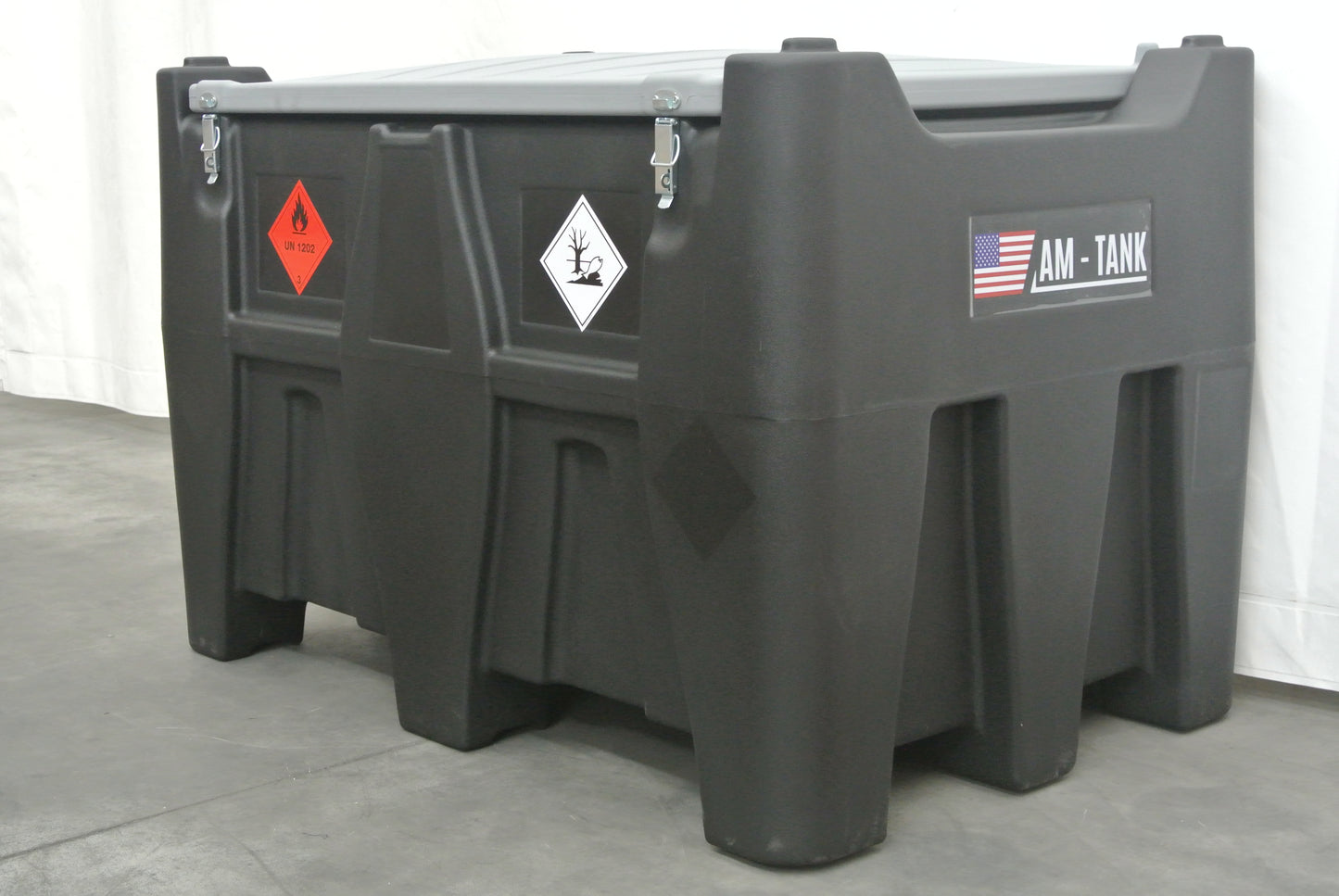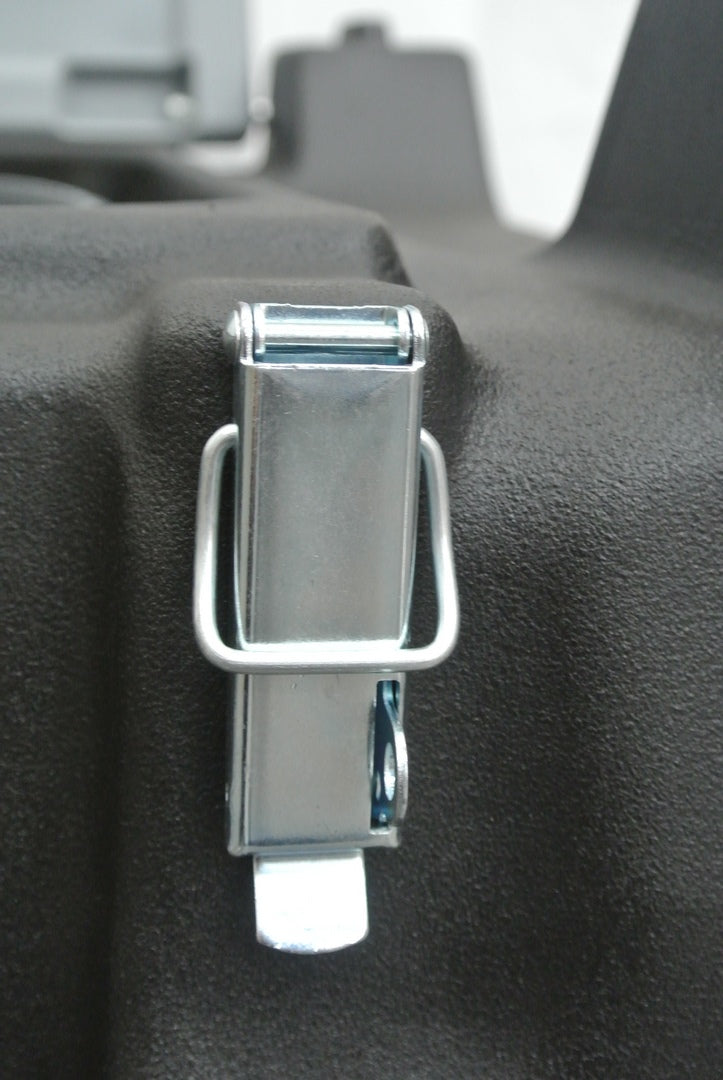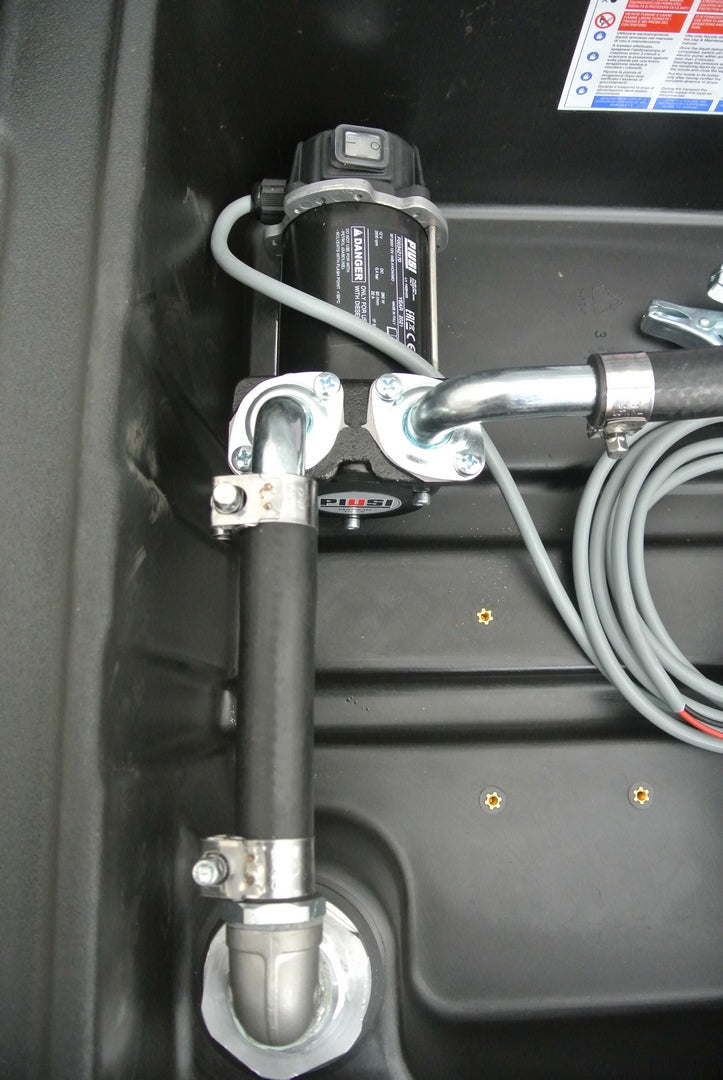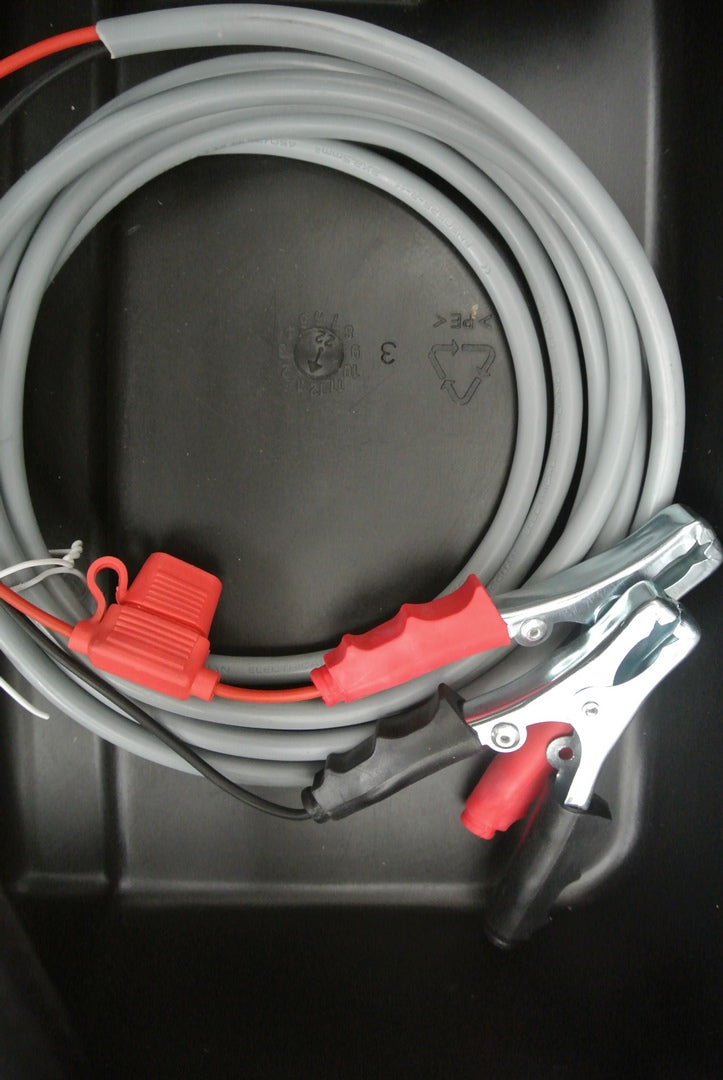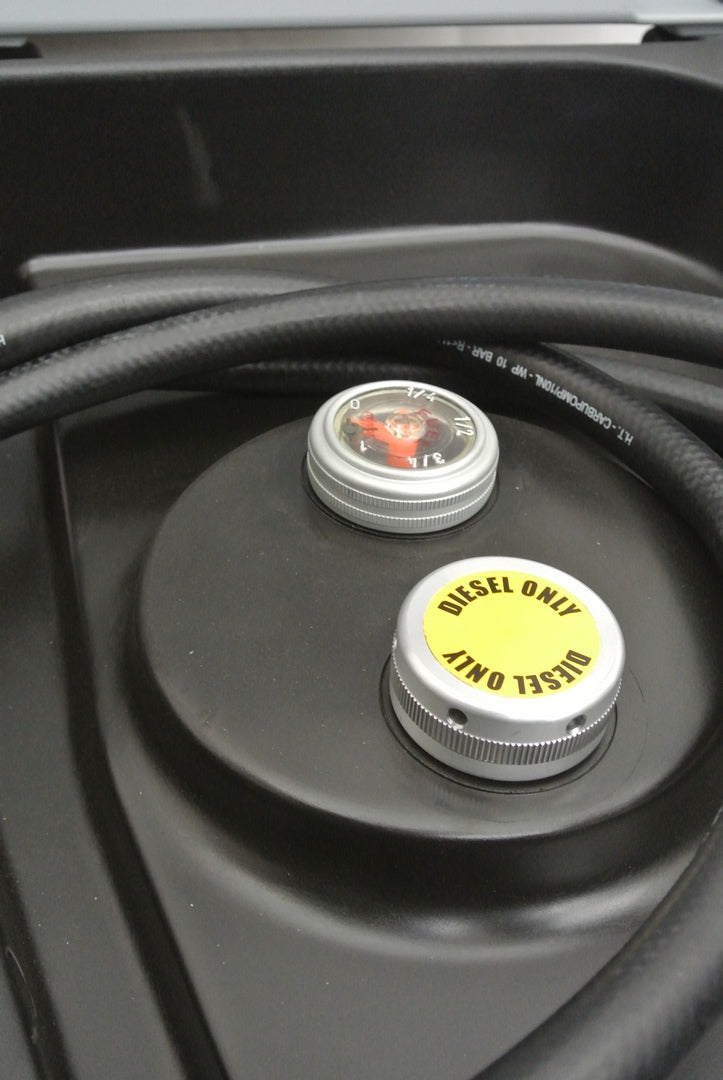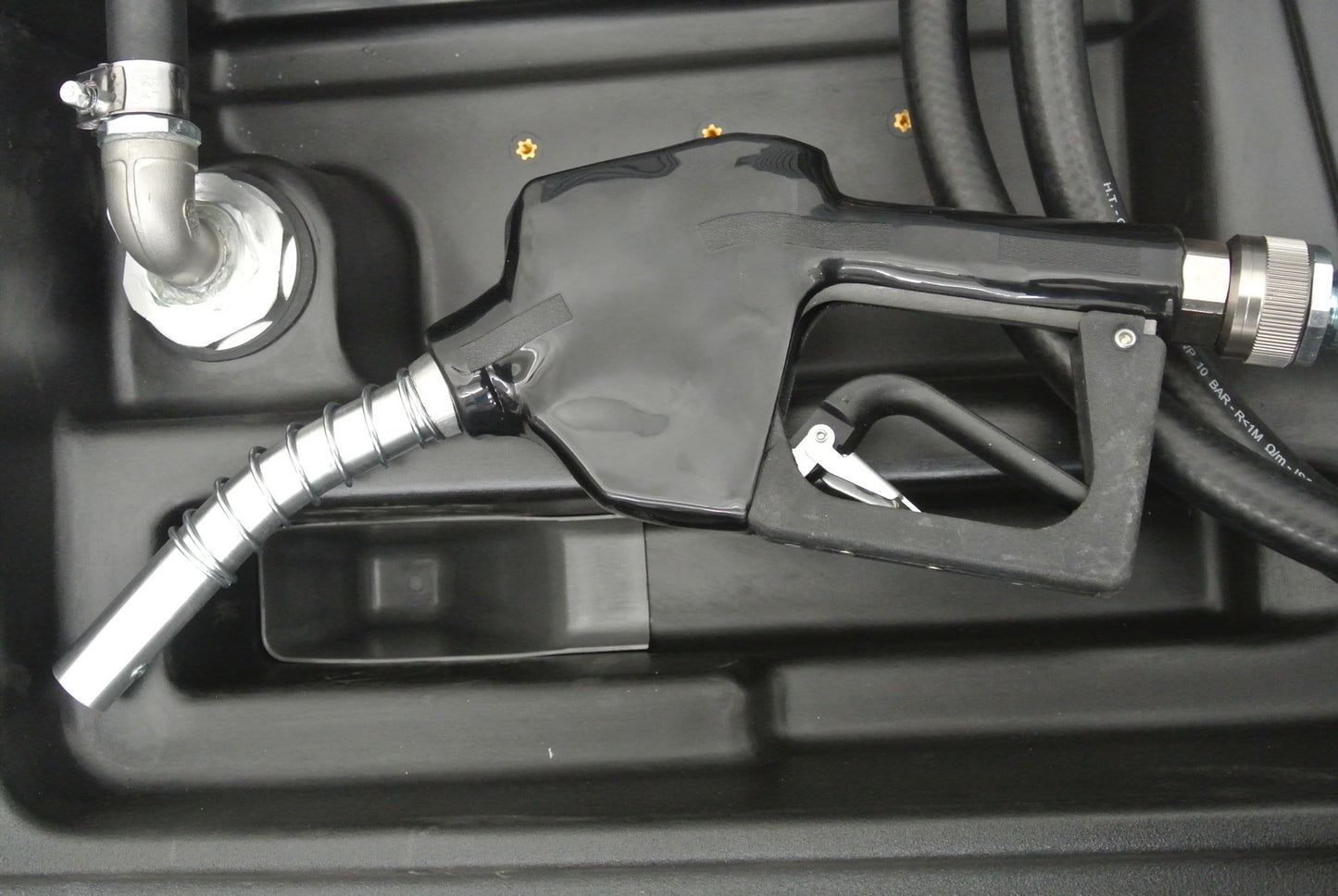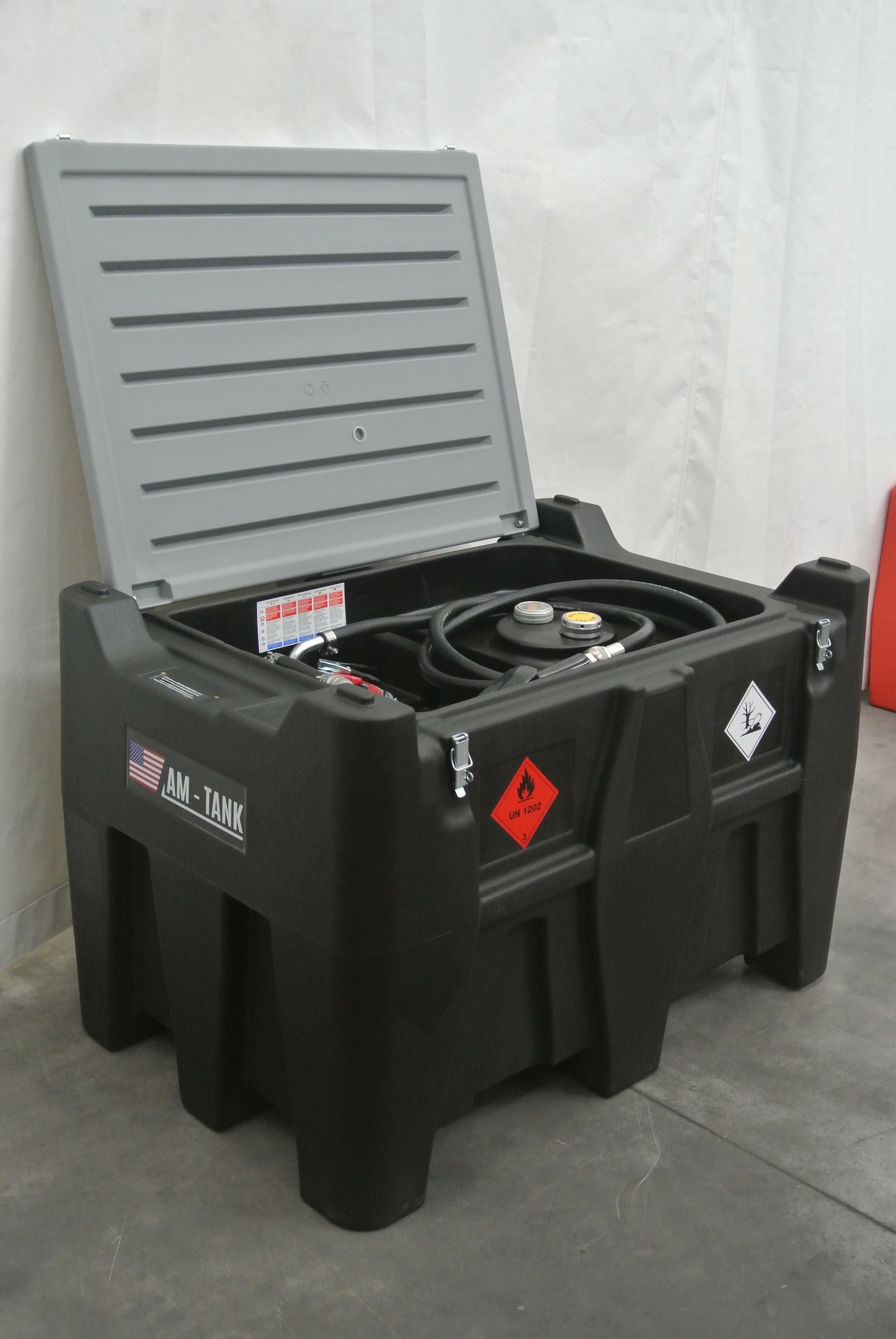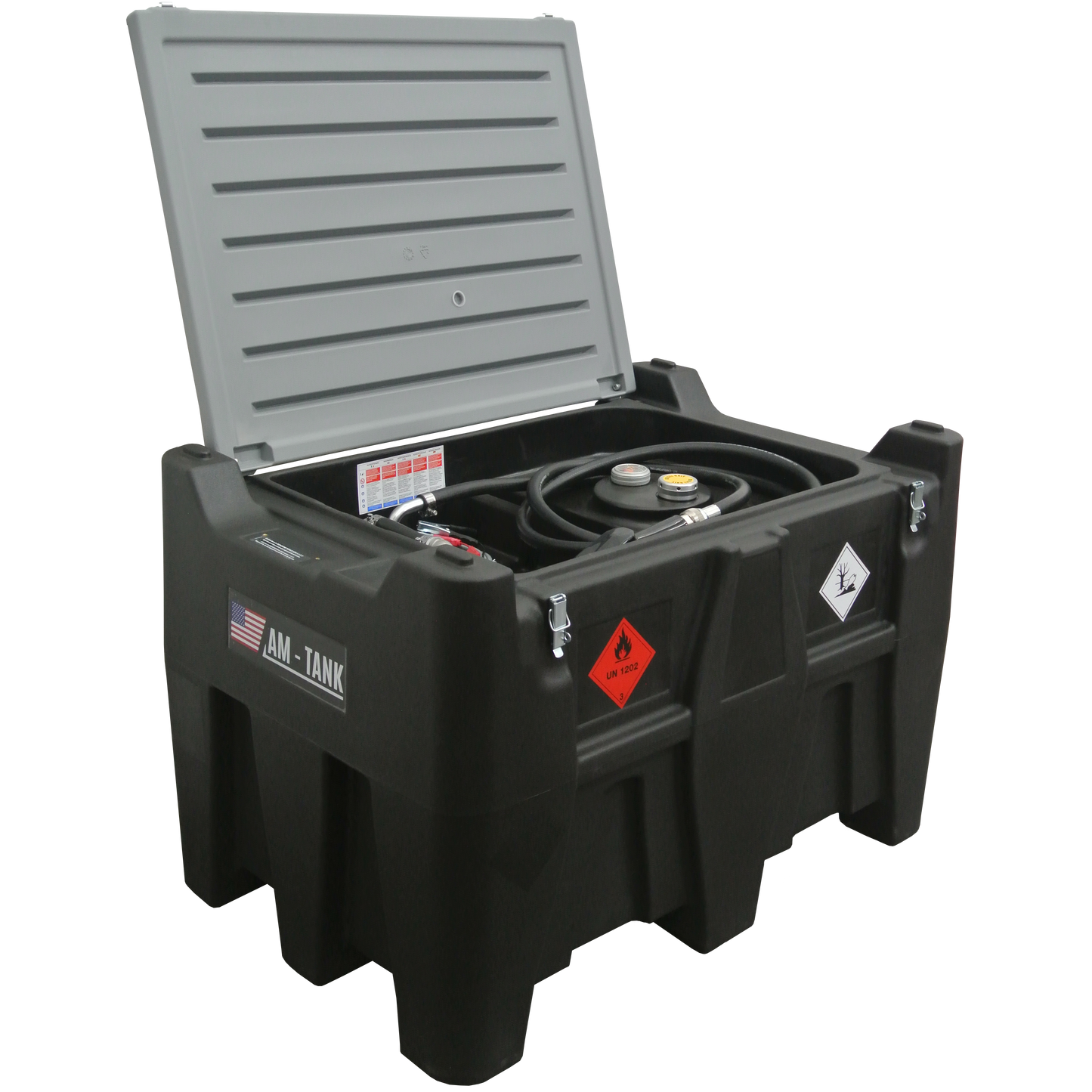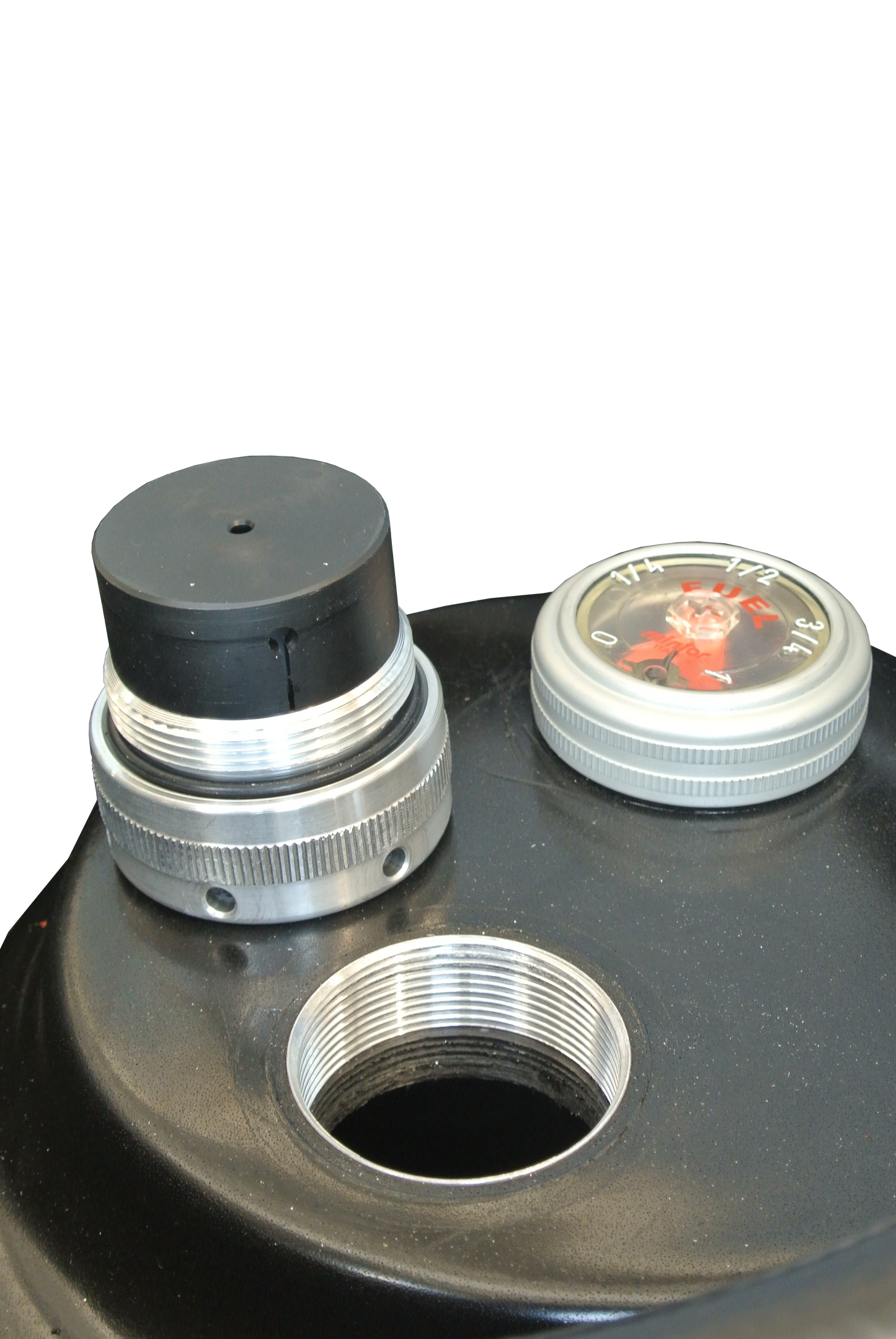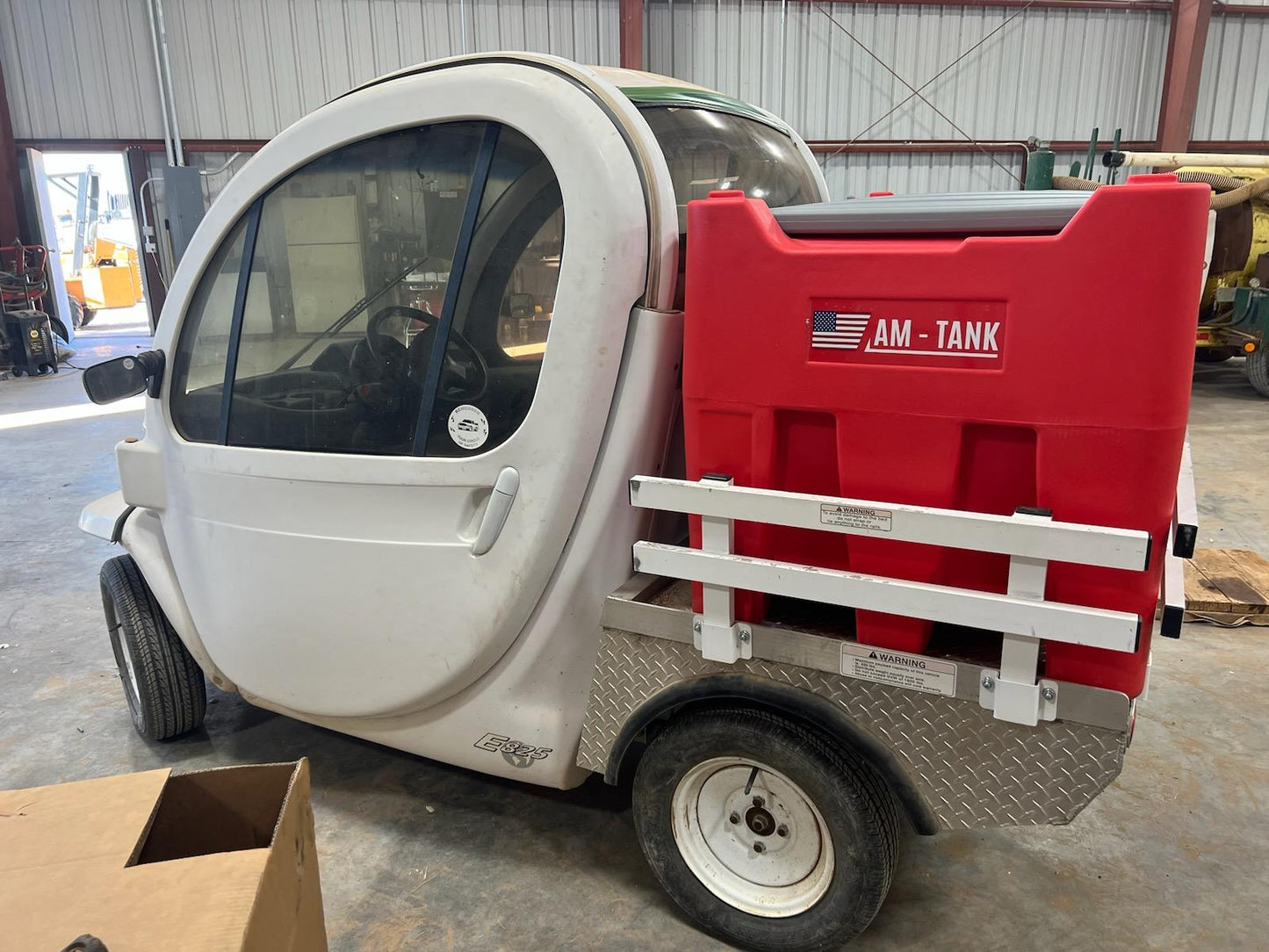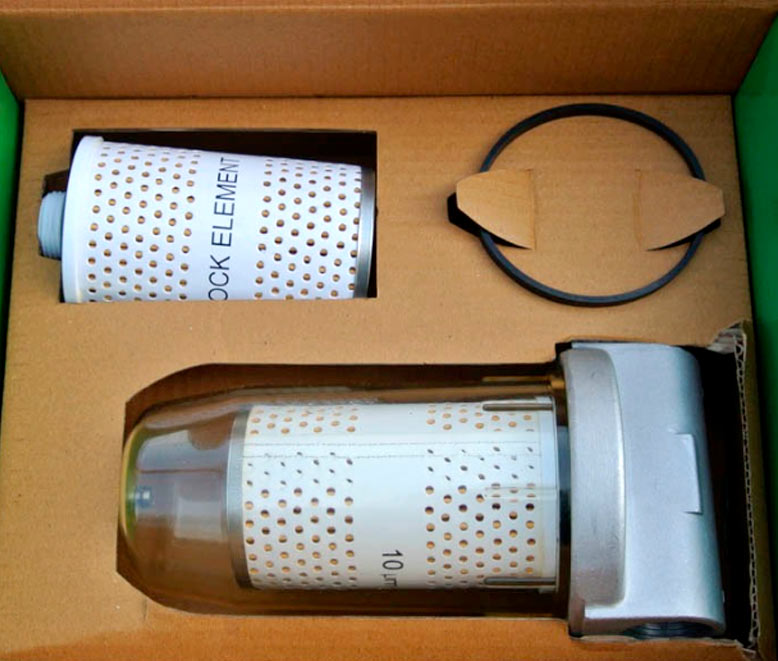 Way nice!! (Review courtesy of manufacturer)
So much better then I expected! don't be fooled by other china brands that try and copy, this is the one to buy! I get compliments from people that have borrowed it and when I am fueling it up :)
Diesel transfer tank with pump (Review courtesy of manufacturer)
Works great. Put 75 gallons of Red diesel in it for the tractors. Moves around easy and the power cables reach the front of the tractor with no issue and from the forks it can reach the side tank on the tractor with the fuel nozzle with no problem. It pumps fuel pretty fast also. Sofar it's been a happy experience. 👍